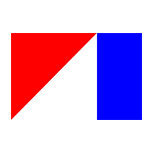 List of AMC performance specs
Welcome to the most complete American Motors Corporation (AMC) 0-60 & quarter mile times resource online offering a comprehensive index of AMC 0 to 60 car specs, including the AMC Javelin, Eagle, Gremlin, Concord, Pacer and many more! Please take into account that the AMC 0 to 60 times and Quarter mile data listed on this car performance page is gathered from numerous credible sources. There are a great deal of factors that affect the AMC cars 0-60 stats, so different sources may test the same vehicle and each may arrive at a unique 0-60 mph and quarter mile result. Zero to 60 times does not guarantee the accuracy of any of the AMC 0-60 mph times. Our car specs website is
considered by many, to be the most easy-to-find directory for car statistics including classic cars, hybrid cars, luxury cars, muscle cars, sports cars and more! Please note that some 0-62 times on this website are converted to 0 to 60 acceleration times. Bookmark us and keep checking back for AMC cars 0-60 mph updates, since we constantly upload new 0 to 60 mph and quarter mile statistics.
Continue Reading >>
Sort AMC stats by:
0-60 Time
Model Year
Quarter Mile Time
Alphabetized
AMC Eagle
0 to 60 MPH and Quarter Mile Times
1981 AMC Eagle (I-6)
Compare Car
0-60 mph 15.2

|

Quarter mile 19.6
6 Cyl Eng.
|
RWD
|
Hatchback / Wagon
1981 AMC Eagle (I-4)
Compare Car
0-60 mph 18.5

|

Quarter mile 21.1
AMC Gremlin
0 to 60 MPH and Quarter Mile Times
1974 AMC Gremlin
Compare Car
0-60 mph 17.7

|

Quarter mile 18.6
1977 AMC Gremlin X
Compare Car
0-60 mph 17.8

|

Quarter mile 20.5
AMC Hornet
0 to 60 MPH and Quarter Mile Times
1973 AMC Hornet Sportabout
Compare Car
0-60 mph 10.6

|

Quarter mile 16.9
1973 AMC Hornet Hatchback
Compare Car
0-60 mph 8.5

|

Quarter mile 16.3
1974 AMC Hornet
Compare Car
0-60 mph 8.4

|

Quarter mile 17.0
1976 AMC Hornet Sportabout
Compare Car
0-60 mph 18.2

|

Quarter mile 19.8
AMC Javelin
0 to 60 MPH and Quarter Mile Times
1973 AMC Javelin AMX
Compare Car
0-60 mph 7.6

|

Quarter mile 15.3
1974 AMC Javelin
Compare Car
0-60 mph 11.2

|

Quarter mile 17.1
AMC Matador
0 to 60 MPH and Quarter Mile Times
1974 AMC Matador
Compare Car
0-60 mph 8.4

|

Quarter mile 15.8
1974 AMC Matador
Compare Car
0-60 mph 11.7

|

Quarter mile 17.7
AMC Pacer
0 to 60 MPH and Quarter Mile Times
1975 AMC Pacer
Compare Car
0-60 mph 14.5

|

Quarter mile 19.2