What are the Worst Lemon Cars Ever Made?
Automakers from around the world have been producing lemon cars since the inception of the automobile.  Some lemons have proved to be total duds with not only terrible reliability, but also poor design and other reputation killing factors. Despite this, most lemon autos could have been great cars, if not for their costly reliability problems.  The 1970-79 Chevrolet Nova is a good example of a lemon car that could have been remarkable.  Unfortunately in an effort to cut costs, GM outfitted it with cheap skin-burning vinyl seats and brittle black plastic throughout the interior that was known to fracture. This classic lemon car was also known for excessive oil consumption, gearbox breakdowns, rust around the rear fender and rotten floor pans to name a few.
If you're new or used car shopping then you will probably want to know which cars are lemons, so that you can steer clear and save yourself future headaches. In our opinion, the worst lemon cars ever made were built at least a decade ago since mass production car quality has improved considerably in the past several years.  Nowadays you're almost certainly not going to drive a car off the lot and have pieces of interior trim fall off, or an engine fire break out or some other obvious failure occur soon after purchase.  Generally modern cars are relatively reliable, safe and feature a level of build quality that would be considered excellent just 20 years ago.
Over the course of time no car proves to be faultless and there still are a number of modern lemon autos that have unfortunately been produced.  Although we don't think the $108,000 Fisker Karma plug-in hybrid sports is a lemon by any means, it sure got off to a poor start.  Shortly after it was released it immediately broke down during a Consumer Reports testing day, although fortunately Fisker made tweaks to ensure there wouldn't be a repeat of the potential brand killing incident.
While certain cars are unquestionable lemons, occasionally cars get a bad reputation and are regarded as a lemon car even though that may not be the case.  A couple years back our lead editor acquired a Chevy C6 Corvette on the cheap since it had a "Branded Title" and was technically considered a lemon car under California's strict Lemon Law. This Lemon Law really shouldn't have applied to this particular car, which made it an opportunistic buy.  The Corvette was flawless condition with only 8k miles on odometer, however incurred a "battery problem" over a 2 year period in which it evidently drained the battery quicker than it should.  The original owner was located in posh Malibu, CA and likely had no clue how to operate the Corvette properly, and assuming by his address he was more familiar with Lamborghinis, Porsches and Ferraris.  If you don't drive a C6 Corvette often and also open the doors regularly to show your friends your ride, then it's going to start up all the engine systems and subsequently deplete your battery.  Again, not all cars subject to a Lemon Law are in fact lemon cars.  In this case an inexperienced owner that likely demanded their local dealer to take the car back presented an opportunistic purchase.
The list below aims to answer the question, "What are the worst lemon cars ever made?"  Obviously this list is merely our opinion so we don't expect all readers to concur with it.  For instance, some people may have owned a notorious lemon automobile, although managed to evade bad luck by incurring the expected issues with the vehicle.  Naturally these individuals are going to hold an unusually positive perspective of the car. We believe that lemon cars are closely associated with people's expectations of the car's performance, safety, quality and especially reliability.  For instance, any 1920's car would be considered a lemon car by today's automobile buyer's expectations.  Relative to today's cars they are awfully slow, unsafe and unreliable.
To avoid buying a lemon car you must first do your research. Use our lemon car list below as a starting point and then expand your search online.  Ultimately you should speak with a mechanic about potential issues of a car model that you're interested in purchasing.  Once you have found an exact car that you would like to purchase then take it to your local mechanic for a meticulous inspection.  If this isn't possible then just know that you should look for any signs of an accident that wasn't noted. Also look for leaks (glance under the car and in the engine bay), hunt for signs of rust and also for signs of flood damage (a mechanics inspection would be ideal to help uncover this).
We hope that you enjoy this list of the worst lemon cars ever built.  Make sure to share with your friends or post a comment below and say what you think!
Top 10 Cars that are Lemons:
Datsun 120Y (1974-78)
This car was a top seller in it's day due to its value, but it become known as one of the most likely to rust cars ever.
Dodge Dart (1963-66)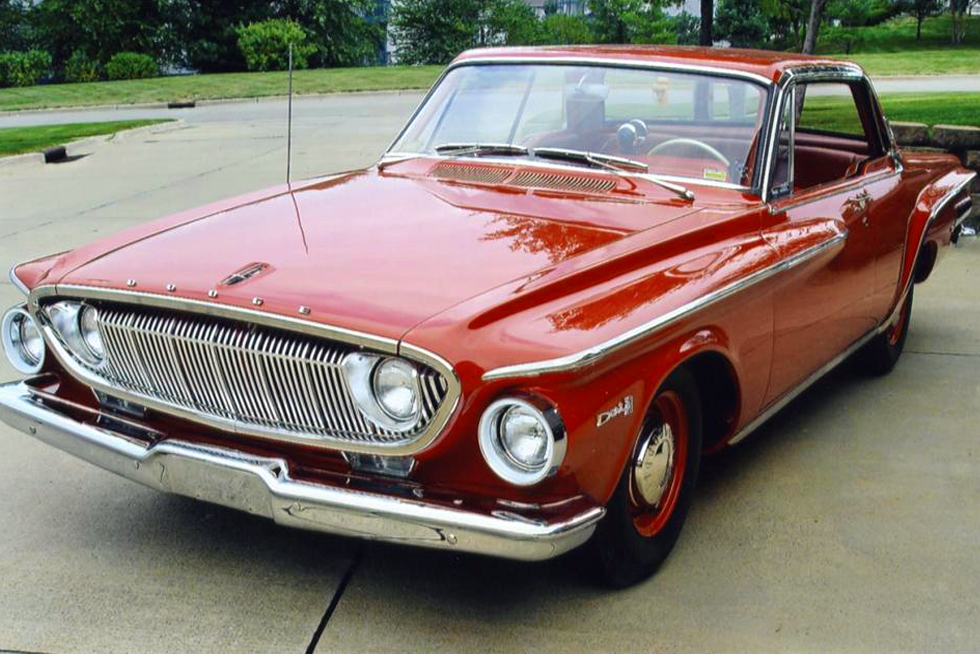 Beyond its awkward styling that was hated by most automotive critics, it had major reliability issues including rusting around the spring mounts and a lack of oil delivery in the engine leading to heavy cylinder wear. The car was also exceptionally heavy for its engine size, giving it poor mpg.
Chevrolet Nova (1970-79)
See write-up above.
Ford Maverick (1969-73)
This car seemed to rust through as soon as it crossed the assembly line.  It was adorned with cheap vinyl that burned your skin in the summer and eventually cracked. Aside from the reliability the car handled poorly and was way underpowered with a low HP inline 6.
Yugo 45 (1984-92)
This legendary crappy car from Yugoslavia was essentially a Fiat, although carried a much worse reputation.  The build quality was very poor with the body panels not even fitting properly.  If you roll up the window the level just might snap off in your hands.  If you want to put this car lemon in reverse gear then you better put your muscle into it or resort to shutting off the engine to be able to do so.  The glove box opens at random, various components in the interior fall apart and the quality of the materials used inside and out was absolutely dreadful.
Hyundai Stellar (1984-91)
This car was another notorious rust bucket, with corrosion usually starting in the bottom of the doors and inside the wheel wells. The car was regarded as having very bland styling inside and out and poor handling and performance.
Lotus Elite/Eclat (1974-91)
Although this fiberglass car looks cool and had decent performance, the positives with it stop there.  This Lotus experienced coolant leaks that ultimately caused the head gaskets to warp.  The car had massive electric problems and it was not uncommon to see only one of its pop-up headlights in the up position.
Mazda 626 Montrose (1978-82)
This 626 generation had an epic rust problem as well as fragile bodywork that was inclined to break.  The interior materials were cheap and brittle and would rattle not long after new.
Renault 14 (1977-83)
Referred to as the 'Rustiest Car in France', this lemon car pretty much started to rust after the first rain drop collected in its numerous unintentional water traps. It was notorious for major electrical failures.  The design was boring by most people's account and its wheelbase was uneven due to a poor engine to driveshaft arrangement.  The interior was filled with weak plastic pieces that were likely to break.
Triumph Stag (1970-77) 
This lemon was not one of Britain's finer automotive accomplishments. Although it was attractive on the outside, it was almost sure to rust out and had serious mechanical issues.  Within only a few thousand miles most of these cars' motors incurred a reaction between an alloy head and steel engine block that ultimately led to blown gaskets, overheating and severe overall damage.
Worst Lemon Cars Honorable Mentions:
Mazda MPV (1989-99)
Oldsmobile Alero (1999-04)
Cadillac Catera (1997-01)
Jaguar X-Type (2002-08)
AMC Pacer (1975-80)
Ford Pinto (1960-74)
Corvair (1960-74)
Lemon Car Pictures:
In the past decade, which brand do you think is the most reliable?