Find 0 to 60 specs the Slowest Cars in the World
You may be surprised at the car makes and models that qualify for our slowest cars in the world list. Although many of the slow cars included in this section are classic cars, some late-model automobiles have also made their way onto the list such as the Mia Electric Car and Tata Nano. Simply because a car is considered to be a slow car doesn't necessarily mean that automotive critics will dislike it. The Tata Nano for example was built to achieve an ultra-low price point rather than focusing on its acceleration performance. The Nano retails for around $3,000 USD which means that a great deal of the population in developing countries can now afford reliable automobile transportation. We love the Tata Nano for this reason, but of course not for its very slow car status. Keep in mind that this list may not feature every last car model, and is simply limited to the makes and models in our database. If you enjoy this slowest cars list then we encourage you to click Like or Tweet and share with your friends!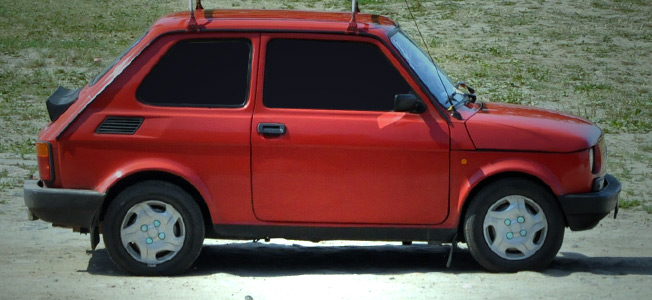 Top 10 Slowest Cars
2012 Mia Electric Car
0-60 mph 30.0
1960 Triumph Herald 948
0-60 mph 29.9
1952 Triumph Renown
0-60 mph 29.9
1959 Austin Mini Cooper 850 MK 1
0-60 mph 29.6
1954 Triumph Renown
0-60 mph 29.5
2009 Tata Nano
0-60 mph 29.4
2 Cyl Eng.
|
RWD
|
Hatchback / Wagon
1950 Triumph Mayflower
0-60 mph 27.9
2014 Tata Nano Twist XT
0-60 mph 27.0
2 Cyl Eng.
|
RWD
|
Hatchback / Wagon
1968 Fiat 850 Idromatic
0-60 mph 25.4

|

Quarter mile 23.0
1946 Triumph 1800 Roadster
0-60 mph 25.1
View More of the SLOWEST Cars in the World >>