Concept Supercars That Should Have Made Production
Supercar concepts offer manufacturers the chance to build excitement for the future of the brand. Sometimes that excitement is realized with amazing performance and an automotive legend, while other times the excitement is watered down a bit and blended into existing production vehicles. Sometimes, they simply disappear. Here are ten supercar concepts that the public loved, then watched as these potential hero cars went nowhere.
Cadillac Cien

The 2002 Cien concept was designed to highlight and celebrate Cadillac turning 100. The straight lines and geometry were an evolution of the design language of the time, and it looks badass yet unmistakably Cadillac. Swap to the CT6 grille design on this land-based stealth fighter and it would look current and ready to bomb ISIS. One of the most interesting aspects of the Cien is the 750 horsepower 7.5liter V12. While production of the Cien was never announced, it was always a possibility, as GM had intended to produce the V-12 for the Escalade. Cadillac really got the public's hopes up in 2005 by featuring the car in the sci-fi action film The Island.
Ford GT90

The 1995 Ford GT90 was immediately familiar to supercar fans, and also something entirely new. The GT90 showed obvious heritage to the GT40 from three decades prior, while also debuting Ford's "New Edge" design language for the next decade. The concept was built in just six months from a Jaguar XJ220-ish base. The engine is all Ford, and is two modular 4.6 liter V8s with some cylinders lopped off and laser welded back together. It generated so much heat, the car has Space shuttle-like ceramic heat shields. That's awesome, and it actually ran. The GT90 could have been the spiritual successor to the Lamborghini Countach, but sadly Ford built only one.
Chrysler ME412

It's odd to think that a manufacturer as old as Chrysler waited until 2004 to attempt a supercar. Still, their ME412 ("em-ee-four-twelve") is quite the first effort. The 6.0 liter V12 has four turbos and 850 horsepower. A 7-speed dual clutch transfers power to the rear wheels. The interior is properly luxurious, with a combination of leather, carbon fiber, and exposed metal. Chrysler fed the production rumors, but 2004 was towards the end of the Daimler years, so it was likely never more than a concept from the start.
Honda Dualnote

Honda teases us with a lot of sports car concepts, but almost never makes a supercar to a show. Enter the 2001 Dualnote. Back when Honda was fun, they debuted this early Tesla Model S competitor at the Tokyo Auto Show. The Dualnote is a hybrid with a mid-mounted gas V6 and three electric motors combining to make 400 horsepower and an impressive 50 miles per gallon. The mid-engine and all-wheel drive make for excellent handling, but this concept has practicality too, as it seats four adults. While the looks are like a dated and low-budget Audi R8, the interior still appear high tech. Unfortunately, 2001 was the beginning of Honda's slide into bland land, and the Dualnote never materialized.
Infiniti Essence

2009 saw 20 years of Infiniti, and the Essence revealed their design direction. Pity it wasn't meant for more, as this car is beautiful and could have been the Japanese answer to the Corvette. The design language borrows the best bits from Aston and Jag, but takes its own path and feels new. Beneath the long sculpted hood sits a twin turbo 3.7 liter V6. Since that "only" produces 434 horsepower, there is an electric motor to surge power up to nearly 600. The interior is better than pretty much anything below six figures, so this would likely have been a 911 fighter. Infiniti needs this car.
Lamborghini Miura

Low, curvy, and gorgeous, the Miura was a Lambo before their designers found rulers and scissor doors. The 2006 Lamborghini Miura Concept featured similar design heritage, with 40 years of technological progress. This concept seemed to point to production, as it was designed by renowned chief Lamborghini stylist, Walter De Silva. Speculation said it would be based on a tuned Gallardo engine, and borrow the Bugatti Veyron's 7-speed DSG, resulting in performance that could match the Enzo, for less cash. While it never hit the streets, the new Miura does make the case for a clean and elegant Lamborghini.
Jaguar B99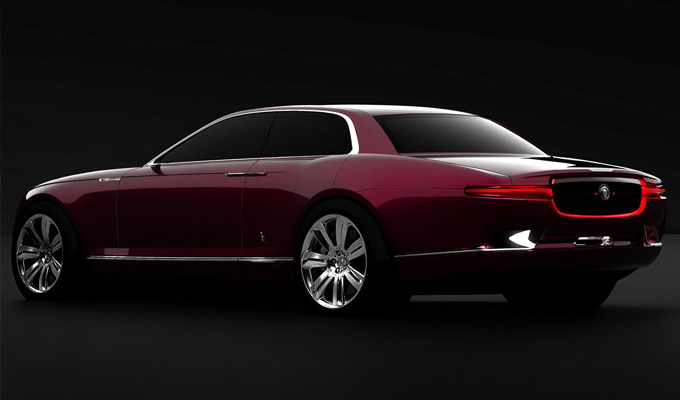 For a hint of where Jag is going, take a good look at the B99. Created by Bertone styling firm and Jaguar design chief Ian Callum, the B 99 is a possible future entry level Jaguar. Now, this list is for supercars, but the B 99 has it covered there. Like most modern high performance cars, this cat is a hybrid. Instead of eco-cred, it gives you tire shredding power, with combined output at 570 hp. Accessing the interior is rather easy with the sleek rear "suicide doors," and once inside, you are greeted by plenty of genuine wood and old school metal gauges. It's a classy touch, and let's hope Jag keeps all of it if they build this super sedan.
Kia Sidewinder

Yes, Kia. The company that makes the Rio and Optima also developed a respectable supercar concept. First shown at the 2006 LA Auto Show, the Sidewinder is a wild look at What Kia wants to build. The front looks a lot like most hypercars from 10 years ago, generic, but nice. The rear tapers to a point, with the rear suspension visible from outside the car, like a Plymouth Prowler in reverse. The drivetrain matches the looks, as a turbine burns CNG to create electricity for the in-wheel motors. No word on power output, but the Sidewinder was supposed to be fast, light, and clean running. While some media outlets said it was production ready, in reality that was highly unlikely due to the advanced motors. Too bad, as Kia could use some excitement to elevate the brand.
Lotus Elan

Lotus went nuts at the 2010 Paris Motor Show and displayed five concept cars based on their impressive history. Arguably the best looking and most potent of the bunch is the Elan concept. Rather than a rehash of the cute '60s and '90s-tastic sports cars, Lotus went all out and stuffed a mid-mounted 4.0 liter supercharged V6 into a genuinely distinctive looking supercar. With 450 horsepower and an optional hybrid system, and sitting well under 3,000 lbs, this Lotus would have been a blast on any road. Production was estimated at 2013, but the extended recession and management indecision led to its cancellation. At least we still can buy the 20 year old Elise and the Toyota Sienna powered Evora, right?
Mercedes-Benz AMG Vision Gran Turismo

For the 15th anniversary of the legendary Sony Playstation racing simulator, Kazunori Yamauchi, producer of Gran Turismo series, requested manufacturers to send in concepts for futuristic vehicles. Some, like Chevy, went off the deep end and made cars powered by lasers and driven by a pilot in a wingsuit. Mercedes-Benz kept it classy and real, with their AMG Vision Gran Turismo. This GT car features unbelievable curves, and is one of very few vehicles that looks good in chrome paint. The stats are possible too, as it is powered by a twin turbo V8 making 585 horsepower in a chassis weighing just over 3,000 lbs. I want this.
The world would be a more interesting place with these ten supercar concepts out on the roads. Do you have a favorite on this list, or another that didn't make the cut? Tell us about it, and why it should have gone from concept supercar to dream garage production car.