Best Cars for Single Guys to Attract Women


In case you haven't figured it out yet, the unfortunate truth for guys is that most women are attracted to men with money (whether they consciously recognize it or not). This has been scientifically proven numerous times such as recently on the "Science of Sex Appeal" that aired on the Discovery Channel.  In one section of this televised experiment the female's rated cars on a scale.  Not surprisingly, the women rated upscale expensive cars much higher than the other low dollar cars shown to them.  Since women evidently favor expensive cars, what should single guys opt to drive who can't afford that ultra-expensive luxury or sports car?
We have developed a list of the best cars for single guys to attract women. Unlike other car lists out there that include Lamborghini's and Bentley's; our list is limited to new cars retailing for under $50,000 bucks. These are cars that ought to be within reach for the average guy, and if not now, could be picked up used in a couple years.  Although all women have unique tastes, many seem to like cars that make a statement such as powerful truck, sleek sports cars or even a new electric hybrid for the environmentally sensitive girls out there.  Make sure to cast your vote below on which you think is the best car to attract girls with.
Jeep Wrangler Rubicon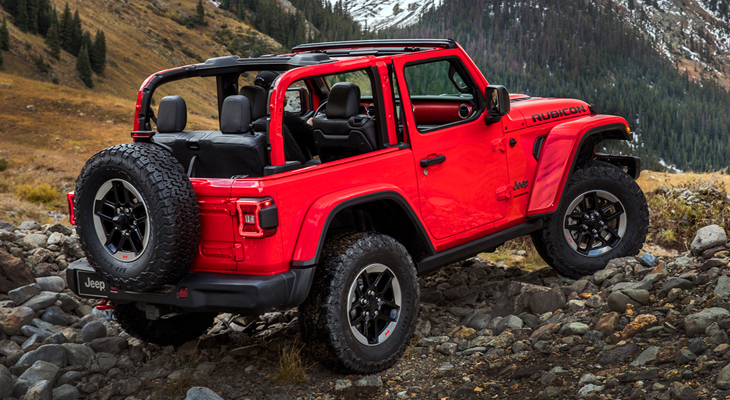 These bad boys have been attracting women since the 70's CJ5 – If you're optimistic then get the 'Unlimited' version to pack in more of the ladies!
From around $38K
Mustang GT Premium Convertible

You simply can't go wrong with an American icon.
From around $45K
Tesla Model 3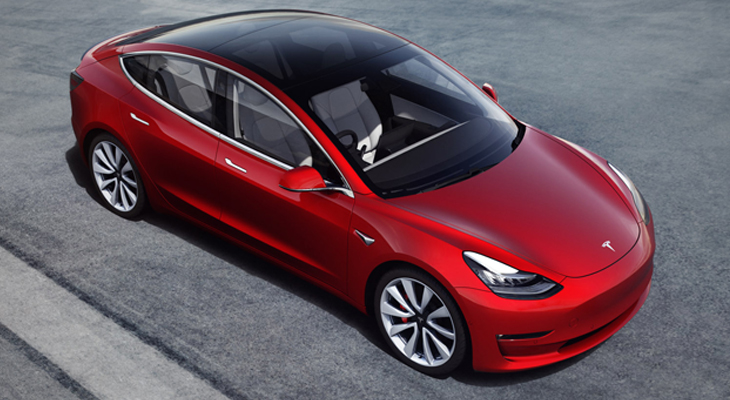 Appeals to environmentally conscious and tech-oriented chicks.
From around $35K
Dodge Challenger R/T Scat Pack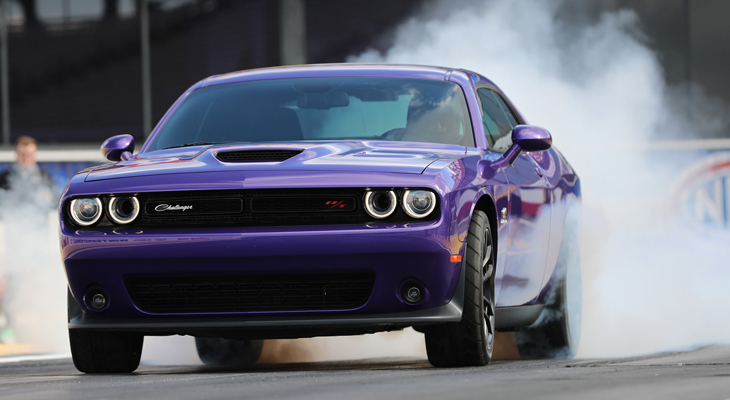 This mean-looking modern muscle car with an even meaner exhaust note is a real attention getter.
From around $39K
Ford F-150 Raptor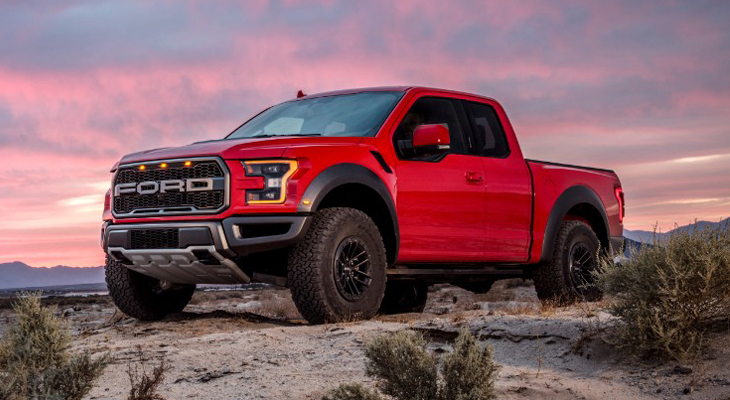 OK, slightly above our price threshold for this list, but it's worth it.  The Raptor is as bold as it gets when it comes to trucks.  Get the Raptor is you want to make a statement.
From around $53K
Mercedes-Benz C300 Coupe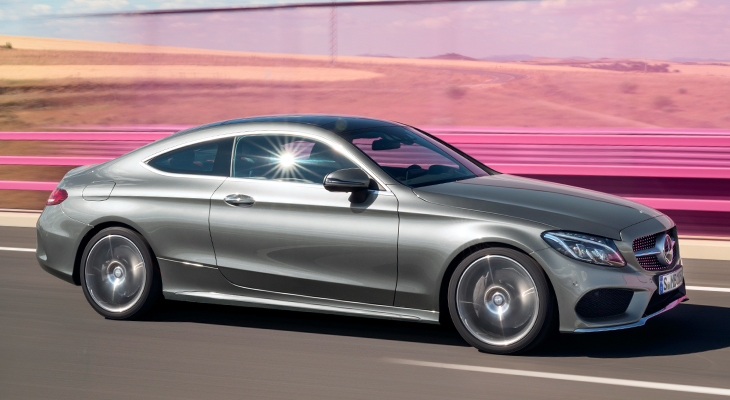 Not the best Benz, but looks expensive inside and out.
From around $46K
Toyota Supra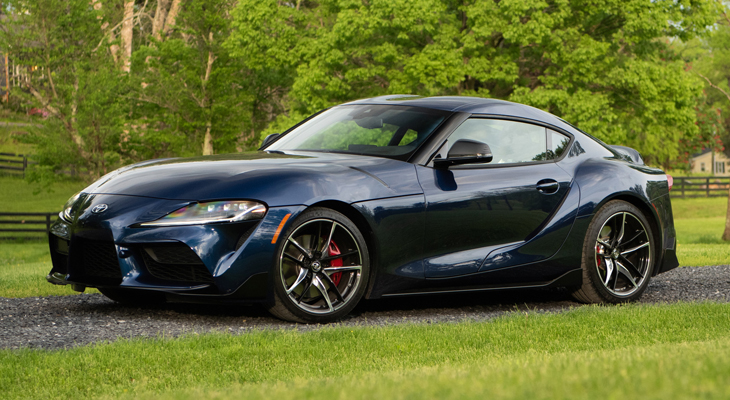 Yes ok, the Supra was a bit of a letdown for some of us.  Get over it.  It's still darn good car that is sure to 'impress the pants off' (so to speak) your passenger.
From around $50K
Chevrolet Camaro 2SS Convertible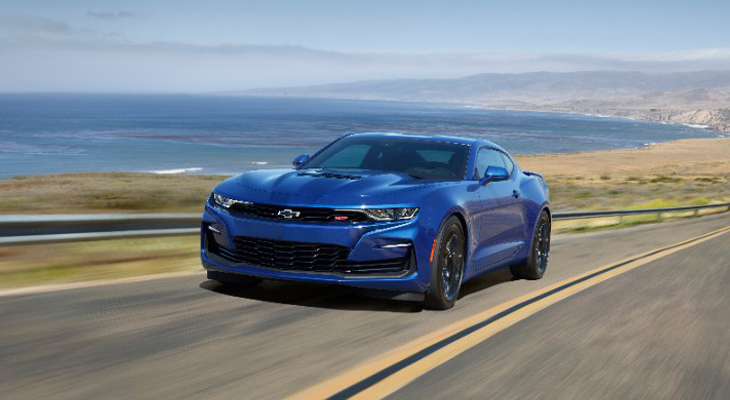 Classic, Powerful & Fun.
From around $48K
Ford F-250 Lariat

This man's man truck with serious utility will show her that you Get 'er Done. Truck nuts sold separately.
From around $48K
KIA Stinger GT2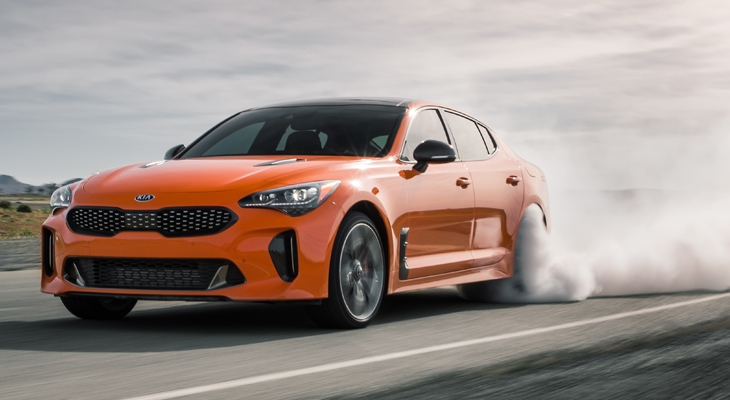 One of South Korea's finest exports. The Stinger is sure to show her that you don't hold grudges. You've forgiven KIA for their crap-wagons of years past and given them a second chance.
From around $50K
Genesis G80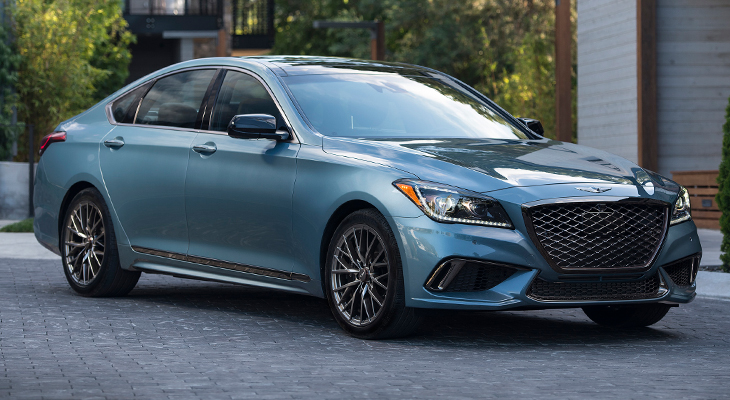 Offering the best back seat on the list, the G80 will send a mature and business class vibe.
From around $43K
Genesis G70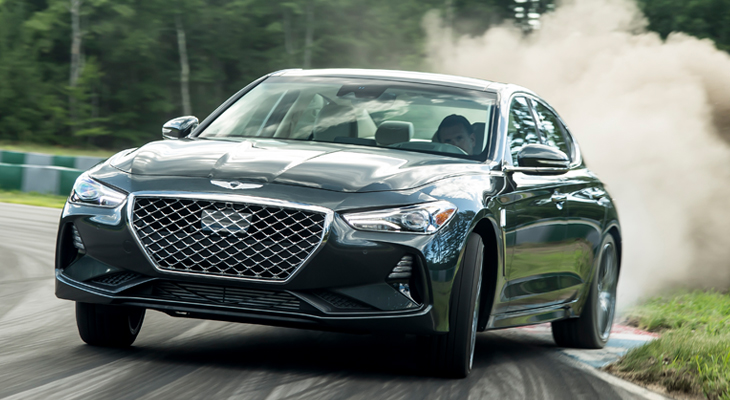 The baby bro to the G80 is simply too good to not included here.  A great blend of sportiness and luxury, but not over the top.
From around $35K
Lexus RC300 F-Sport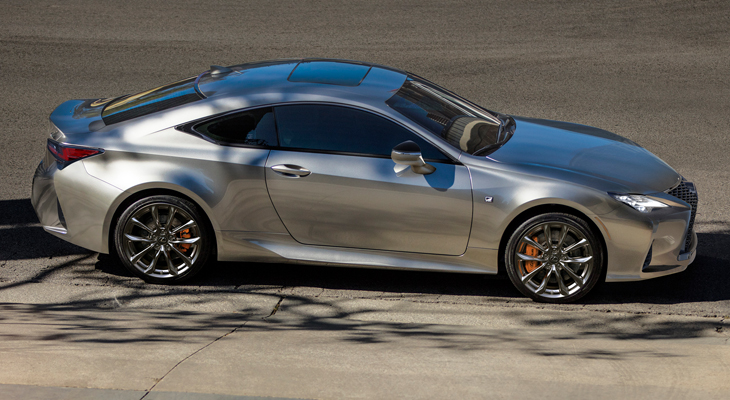 This striking Japanese coupe draws your eyes to it with its daring sleek design.
From around $48K
Land Rover Defender (2020+)

Freddie Prinze, Jr rocked a LR Defender in "She's All That" and hey, he got the girl in the end.
From around $50K
Fiat 124 Spider Abarth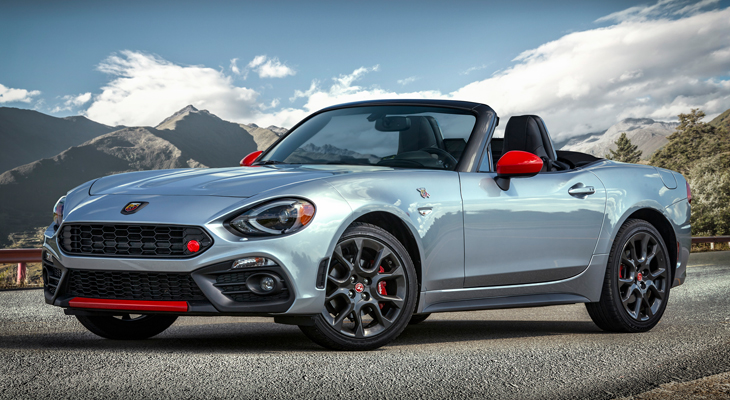 Fun and nimble little sports car that doesn't send signals that you're compensating for "something".
From around $29K
Alfa Romeo Stelvio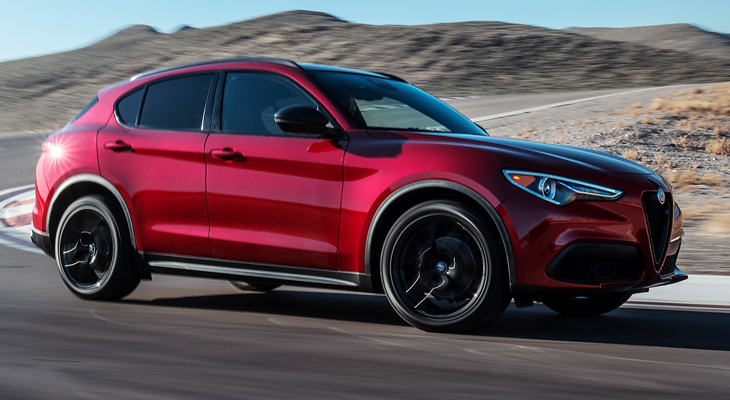 A quality Italian SUV that looks way more expensive that it actually is.
From around $42K
Audi TT Roadster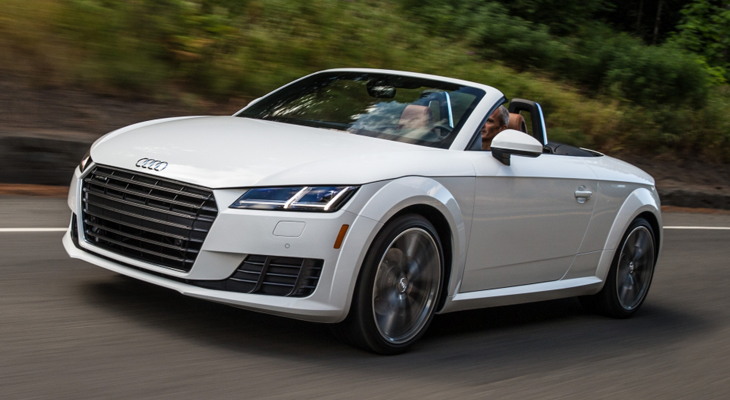 A high-quality German drop-top oozing with sexy style.  What's not to like?
From around $49K
GMC Yukon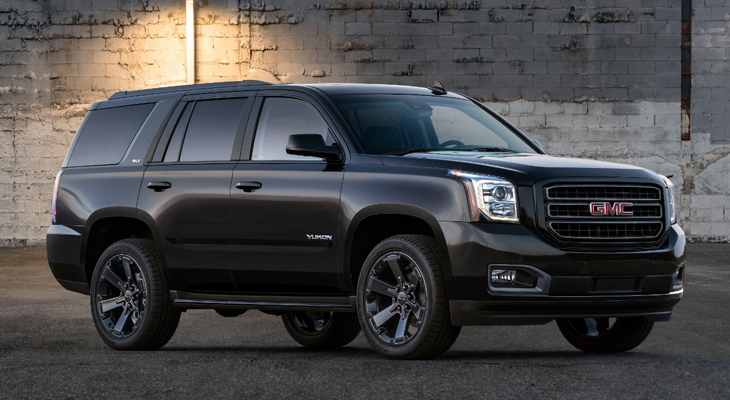 This masculine, yet practical option will send a rather 'grown up' vibe.  Perhaps, subtly telling her that you already have a great child transporter for your future children.
From around $50K
*Prices reflect 2020 models.


Scientific Study of What Women are Attracted to:
Best car to attract women?