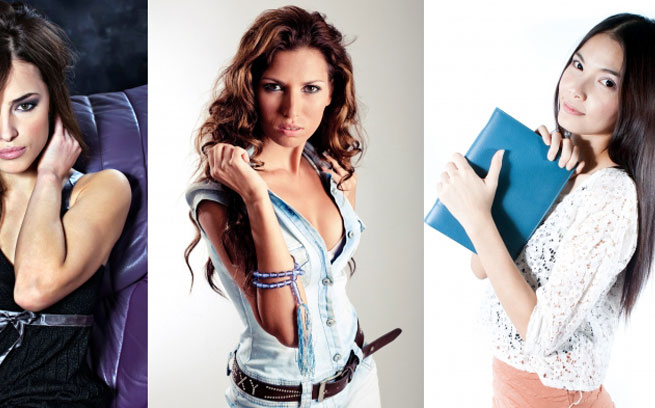 In case you haven't figured it out yet, the unfortunate truth for guys is that most women are attracted to men with money (whether they consciously recognize it or not). This has been scientifically proven numerous times such as recently on the "Science of Sex Appeal" that aired on the Discovery Channel. In one section of this televised experiment the female's rated cars on a scale. Not surprisingly, the women rated upscale expensive cars much higher than the other low dollar cars shown to them. Since women evidently favor expensive cars, what should single guys opt to drive who can't afford that ultra expensive luxury or sports car? We have developed a list of the top 10 cars for single guys to attract women. Unlike other top ten lists out there that include Lamborghinis and Bentleys; our list is limited to new cars retailing for under $45,000 bucks. These are cars that ought to be within reach for the average guy, and if not now, could be picked up used in a couple years. Although all women have unique tastes, many seem to like cars that make a statement such as powerful truck, sleek sports cars or even a new electric hybrid for the environmentally sensitive girls out there. Make sure to cast your vote below on which you think is the best car to attract girls with.
Jeep Wrangler Rubicon
Been attracting women since the 70's CJ5 – If you're optimistic then get the 'Unlimited' version to pack in more ladies
From $30,595
Mustang GT Premium Convertible
You cant go wrong with an American icon
From $39,750
Chevy Volt
Appeals to environmental chicks
From $39,145
Dodge Challenger SRT8 392
Mean looking modern muscle car
From $44,775
Ford F-150 King Ranch
Perfect blend of power, utility and luxury
From $39,205
Mercedes-Benz C350 Coupe
Not the best Benz, but looks expensive
From $43,200
Nissan 370Z Coupe with Sport Package
Japan's finest option under $40k and a real attention getter
From $36,150
Range Rover Evoque
Perhaps the most striking SUV on the market
From $42,040
Chevrolet Camaro 2SS Convertible
Classic, Powerful & Fun
From $41,685
Audi A5 Convertible
A high-quality German drop-top that is oozing with sexy style
From $43,350

*Prices reflect 2013 models.

Babe Magnet Cars:
Add A Comment