Top 10 Classic Cars for Guys to Attract Girls
The Top Classics to Attract Women for under $25K
A fact of the world we live in is that women are attracted to men who drive sweet classic rides. In our 'Top 10 Cars for Single Guys to Attract Women' article we discuss the proven scientific fact that women are more attracted to men who look like they have deep pockets with money to burn. One big status symbol of a high roller is a new upscale car (big surprise right!). Perhaps even more attractive to women are men who drive amazing classic cars.  Unlike expensive (or expensive-looking) new cars, many classic cars offer an additional level of coolness that new cars only wish they had.     Classic cars can insinuate a lot more about you than new cars.  Depending on the classic car, they can say that you are a person who knows what they want, you are confident enough to establish your own unique style, you're a passionate automobile aficionado, you are handy and can fix things or even that you are more of a leader than a follower.
Since most men don't own a 30+ year old classic car, simply owning one nicely sets you apart from the crowd.  In most circumstances, even an average condition 30 year old car will get women's attention far better than a late model car worth twice as much.  You just don't see classics on the road that often.  When you do, even the non-car enthusiast girls will turn their heads to view you and your car as they can at least recognize that they are looking at something special.  If you're a single guy looking to attract women and in the market for a new car, then you may want to consider a classic model.  Sure they have their drawbacks such as generally higher maintenance/restoration costs, more unreliable, less safe and fewer creature comforts, although if you can look beyond the flaws then you may have one of the best tools to attract women that money can buy.
Imagine cruising up to a party, into the school parking lot, to your workplace or to a retail store parking lot in your polished classic ride.  If the girl isn't much of an extrovert, you should at the very least receive more eye contact and subtle attention than you would have pulling up in your blah late model automobile.  If you see that she has shown some intrigue in the car then make the most of on this moment.  Go ahead and use this as your opening to introduce yourself while incorporating something about the car in a non-self-absorbed, light-hearted manner.
So if you're sold on the classic car idea, but think that they are out of reach financially?  Think again.  Many cool, attention-grabbing, sleek classic cars can be had for under $25,000.  Sure they probably will have some miles and won't be perfect, but classics warrant a different level of leniency (as long as it's not a total rust bucket beater).  Sure you're probably not going to get an original Shelby Cobra 427 or Ferrari 250 GTO at this price point, but you may be surprised at what you could get.  The following list is our top 10 classic cars to attract girls that can be purchased for under $25,000.  We looked at numerous vehicle sales of cars that were in at least fair condition, were 85% original and had fewer than 100K miles on the ticker.  Clearly this list is entirely subjective and merely our idea of the best classic models you can buy and there are dozens of other classic car models that women would love.  If you like this list of cars to attract women then make sure to click like, share or post a comment below and say what you think of the list and perhaps which models you would add/remove.
1965-67 Shelby Cobra 427 (replica)
Sure it's not original, but for what it lacks in originality it more than makes up for in sex appeal. Plus tons of high-quality replicas are available.
From around $22,000
1968-70 Dodge Charger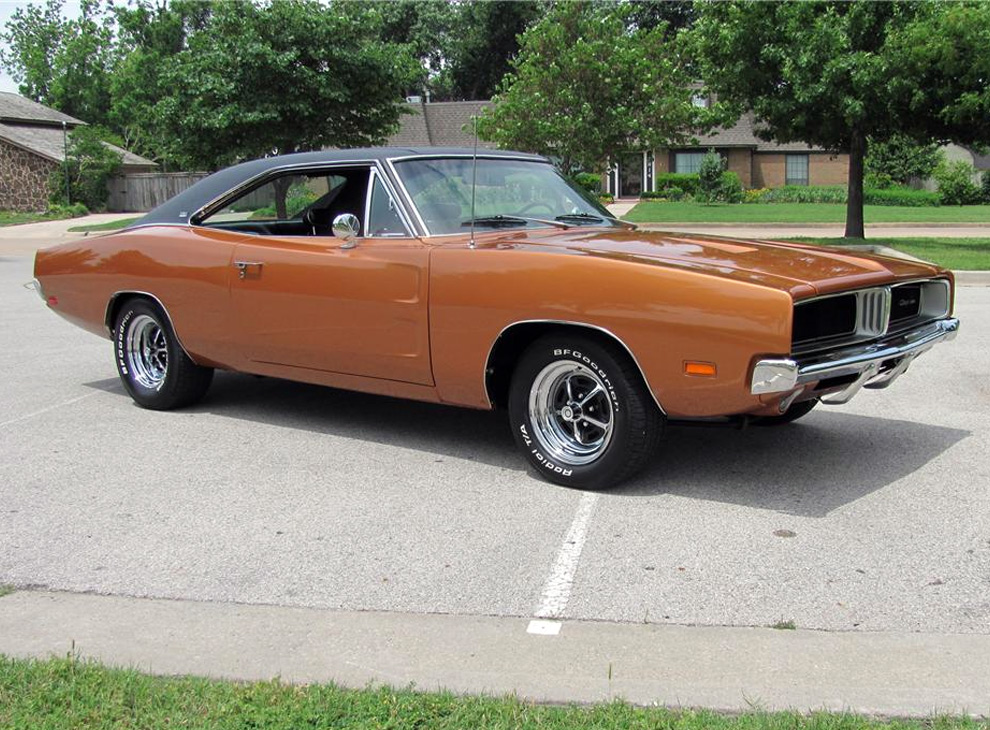 This American muscle car legend was good enough for Bo and Luke to attract plenty of females on The Dukes of Hazzard and it may work for you too.
From around $25,000
1969-70 Ford Mustang Mach 1
You can't go wrong with a Mustang, especially a powerful classic Mach 1.
From around $18,000
1977-81 Pontiac Trans Am SE
Maybe Burt Reynolds iconic Trans Am in the Smokey and the Bandit series helped influence his then status as the "sexiest man in the world".
From around $16,000
1968-73 Chevrolet Corvette
This Corvette year range boasts sleek, curvy bodylines that today will still turn plenty of heads.  Better yet, this generation is one of the most affordable (for now).
From around $17,000
1966-82 Alfa Romeo Giulia Spider
Typically convertible Italian sports cars are no let down, and classic Alfa Romeo Spiders are no exception.  Not the fastest car on the list, but certainly one of the most beautiful.
From around $16,000
1969-78 Datsun 240Z
When it was first introduced this car made a big impression on sports car fans. Today it is one of the more sought after Japanese classic cars on the market offering good performance and excellent looks.
From around $21,000
1955-59 Porsche 356A Speedster (replica)
Yes this is another replica, but you just can't beat the Porsche 356A Speedster in terms of its sexy timeless design.  If you insist on an original car then you can get a Porsche 356A Coupe version for $25K, but we think the speedster the more attractive of the pair.
From around $18,000
1961-74 Jaguar E-Type
We agree with Enzo Ferrari, (founder of Ferrari), who called this car "the most beautiful car ever made."  Numerous celebrities owned the E-type including avid car enthusiast Steve McQueen.
From around $25,000
1967-69 Chevrolet Camaro SS
The first generation Camaro is perhaps the most beloved of them all with its incredible styling and performance.  The popular SS performance package gave the car either a beefy 350 or 396 cubic inch V-8.
From around $25,000
Pictures of Classic Cars That Attract Girls:
Which is the best classic car to attract women?