33 of the Most Underrated, Overlooked & Underappreciated Muscle Cars
Almost everyone loves a Chevelle SS, Shelby Mustang, or MOPAR equipped with a HEMI. Traditional muscle cars involved big engines stuffed into a mid-size car with good looks, and while those famous cars are great, there were quite a few other muscle cars built in that era (or after) that offered similar performance. Since these underrated muscle cars aren't as popular, there is less demand and thus lower prices. Yes, we're stretching the definition of "muscle car" here, but that means pretty much everyone will find at least one alternative muscle car that fits their budget and driving style.  Here is our list of the most underrated, overlooked, undervalued and underappreciated muscle cars ever produced.
Buick Gran Sport 455 Stage I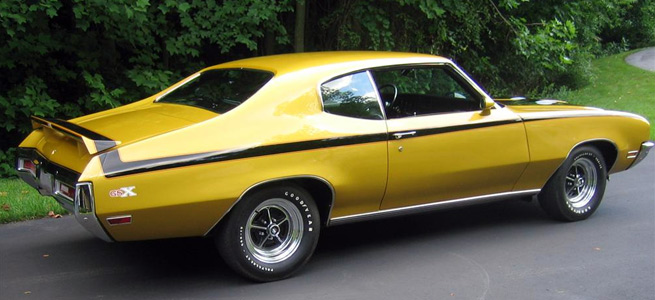 Right, we're stretching "underappreciated" here, as most enthusiasts can appreciate this big bad Buick. However, stack GS against fellow A-body names like GTO, Chevelle, and 442, and you quickly see GS fall to the bottom. While the GS455 isn't even as highly regarded as the top of the line GSX trim, the GS455 has more torque than a 426 Hemi, and is around 150 pounds lighter.
1989 Pontiac Turbo Trans Am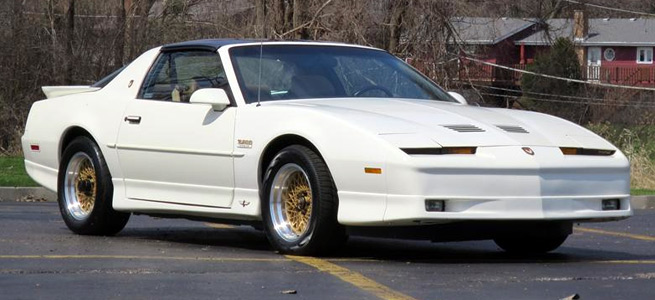 The third generation F-body platform is often ignored due to the low horsepower of pretty much every engine option. Pontiac decided to remedy this and steal some IROC sales thunder in 1989 by stuffing a turbo V6 into the Trans Am. The last of the turbo Buick 3.8Ls from the famous GNX made their way into the TTA for one year only. Think of this as a GNX that is lighter and handles better, and costs you less. It's even kinda stealthy with that plain white paint.
Chevrolet Impala SS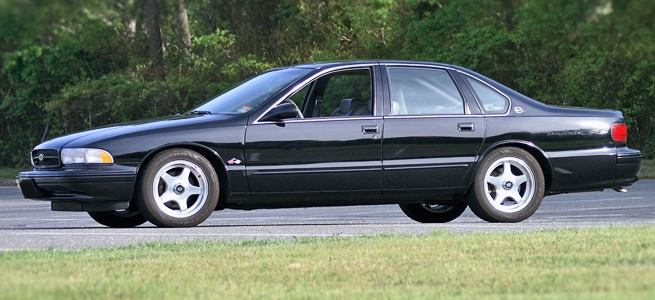 The B-body Chevy Caprice was an archaic blob by the mid-90s, but the Impala SS name saved it from mediocrity. Stuff a beefy Corvette 5.7L into this full-size car, lower the ride height, and add some decent rubber, and you've got one of the best all-around drivers on this list. A T56 manual can drop right in, and there's a ton of cheap upgrades available, meaning your leather swathed comfy cruiser can be a great stealth driver's car on the cheap.
1971 AMC Hornet SC/360 (With Ram Air Setup)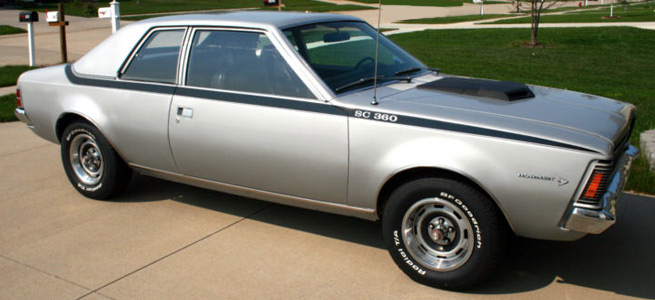 AMC doesn't get enough credit in the muscle car segment, and that's too bad. The Hornet didn't look all that great compared to contemporaries like the Nova, but it did have a few things going for it, like its light weight. At just over 3,000 lbs, the Hornet was fairly quick when optioned up, and reviewers claimed it was one of the best handling muscle cars of its day. The SC/360 delivered 285 horsepower, which was good enough for sub-7 seconds to 60, and high 14s in the quarter.
Dodge Demon/Plymouth Duster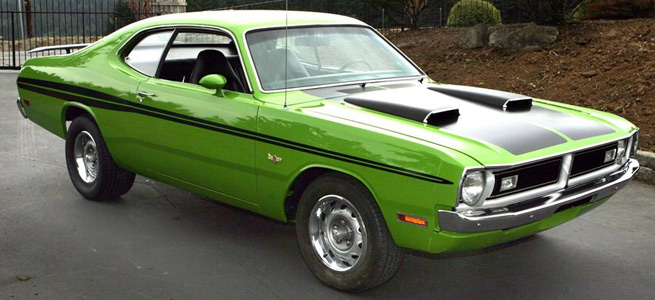 The old compact Valiant can't hold a candle to its larger and more famous siblings like the 'Cuda. Dodge/Plymouth tried hard to compete against the Nova SS without scavenging sales of their larger more profitable muscle. The 440 Valiant was long gone, but it was still possible to get a Demon/Duster with a 340 or 360 V8. With a 4-speed manual and weighing in right at 3,000 lbs, this is a great option for a fun traditional muscle car without the sticker shock.
Dodge Magnum SRT8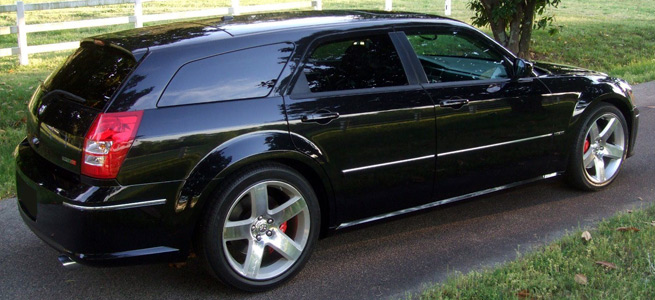 Chrysler made some missteps with their Daimler merger. The Magnum was not one of them. Borrowing a dated Benz chassis and repackaging it as traditional full-size American muscle wagon, Chrysler saw solid profits. The SRT version of the Magnum stuffs 425 horsepower into a useable everyday package. With a big Hemi V8, great acceleration, smoky rear-wheel drive burnouts, and less than stellar handling and braking, this is a definitive muscle car that's often overlooked.
Ford Taurus SHO

Even the V8 version was stuck with front-wheel drive, but the first and second generation Yamaha-sourced 3.0L V6 was able to make the boring sedan keep up with the V8 Mustang GT. The third generation 3.4L V8 was Ford/Yamaha/Cosworth built, but less impressive than it sounds, at 235 hp. The best setup is in the sixth generation car, with a 365 hp 3.5L V6 with twin turbos and all-wheel drive. It's also the heaviest SHO, but the lux, capability, and reliability mostly make up for it.
Ford Torino GT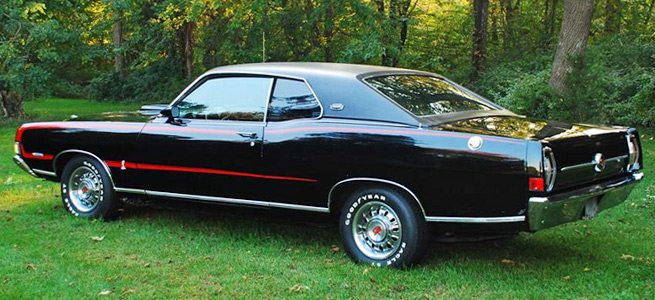 Take a boring mid-size Fairlane, remove two doors, add luxury and improve the design, boom – Torino. Available in coupe, fastback, or convertible, the GT skipped the Torino's straight six and offered only V8 engines. The 302 was standard, but the big block 390 and 427 were available options, as well as the 428 Cobra Jet. With a 4-speed manual, the 428 equipped Torino GT ran low 14s, making this '60s muscle car faster than a mid-90s Mustang GT.
GMC Syclone

"A truck as a muscle car?" you ask. Let me explain. While compact pickups aren't your usual muscle fare, this one qualifies on every level. The simple suspension, Spartan interior, and emphasis on straight line speed are muscle car traits. The turbocharged 4.3L V6 might have an unusual approach, but the results were impressive: zero to sixty in 5.3 seconds, and a quarter mile in 14.1 seconds. This GM truck could lay the hurt on Ferraris of the era.
Jensen Interceptor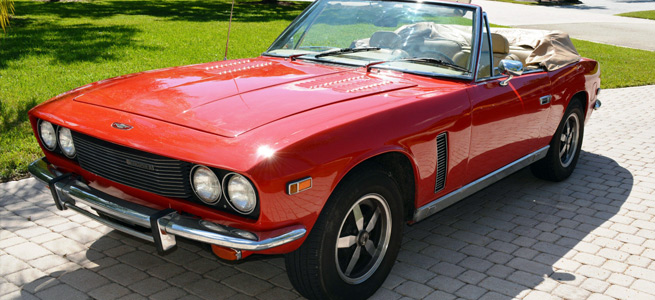 The tea and crumpets British car industry seemingly offers very little to the muscle car enthusiast, unless you're open-minded to the sporty GT class. GT cars are the muscle cars of Europe, with their classic good looks, and angle towards high speed handling over low speed agility. Nowhere is this more apparent than with the Jensen Interceptor. This beauty had the classy interior you would expect of a pricey British brand, but stuffed with 440 cubic inches of Chrysler firepower. It's a period correct, yet educated muscle car.
Pontiac Firebird Formula 400 WS6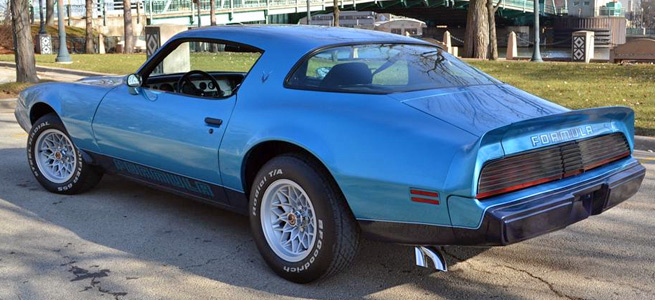 The original muscle era was over by 1977, but at least Pontiac was still trying. While the base 5.7L V8 made an embarrassing 155 horsepower, the optional 6.6L with the WS6 RPO code cranked out a respectable (for the time) 220 hp. The WS6 package was icing on the disco cake, as it added sway bars, better springs, and (depending on year) improved the brakes. The true muscle car was dead, but this zombie kept on going.
2004–2006 Pontiac GTO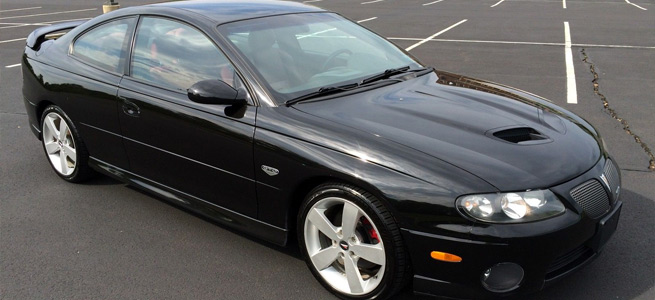 When the Pontiac Firebird finally called it quits in 2002, the "excitement" division was left without a performance car. GM accidentally made a good decision here, and imported the Holden Monaro VZ. With a 6.0L V8, manual transmission, and rear-wheel drive in a coupe body, the looks don't live up to the legendary name, but the performance does. The GTO offers all the easy and cheap performance upgrades of the old Firebird, but with a dramatically improved interior and ride.
Mercury Cyclone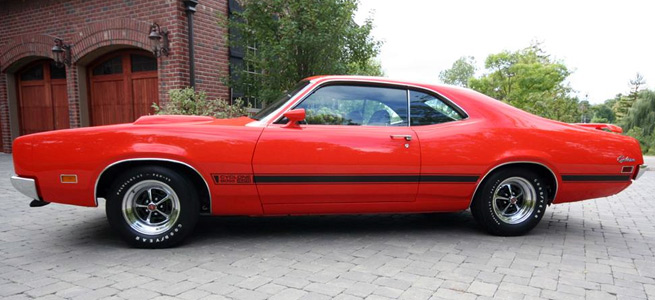 Originally the performance version of the Mercury Comet, the Cyclone was kinda the division's answer to Falcon/Mustang sales. Like the Torino GT above, you could get the FE 390 and 427, but the better choices came along in '69 and '70, with the 428 Cobra Jet and Boss 429. Optional performance packages were as common as stripes, and increased the power to Shelby levels. It's the muscle car that makes losing Hemi owners go "What was that?"
1992-1993 Dodge Daytona IROC R/T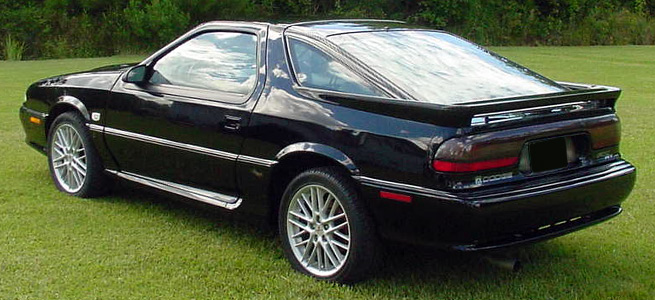 The K chassis is a joke these days, but pretty much single handedly saved Chrysler. It may be hard to believe, but the sporty Dodge Daytona shared a lot of parts with the homely Aries K economy car. While the base Daytona was alright enough, the IROC package added sweet stickers. By itself, not impressive, but IROC was required for the option of the R/T package, which added a 224 horsepower Mitsubishi 3.0L V6. That was the same power as the 1992 Mustang GT and Camaro Z28. With a lighter chassis, the R/T was a serious threat.
1963-1970 Buick Wildcat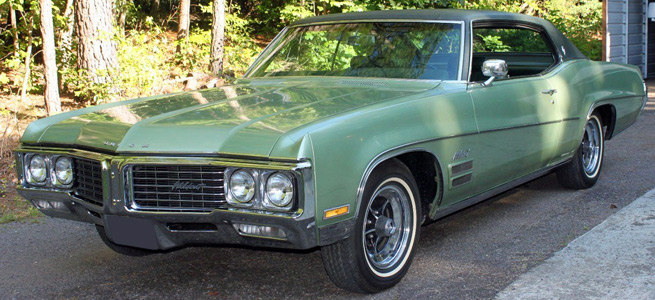 Muscle cars are traditionally mid-size, but if you're willing to overlook some junk in the trunk, these full-size ladies have a lot to offer. The first series Wildcat was only built from 1963 to '64, and offered a nice choice of large Nailhead V8s making well over 300 horsepower. The later Wildcats, from 1965 to '70, were GM's common B-body platform and could be optioned up to the Buick 455, with 370 hp and 500 lb/ft. The Wildcat is like the Gran Sport's hot mom.
1973-1974 Chevrolet Laguna (with 454 V8)

The redesigned Chevelle went to the A-body in 1973, and left most enthusiast and collectors out in the cold. The new top trim Laguna was luxurious compared to earlier muscle cars, but was '70s awkward. Still, these Chevelles offered a 454 big block V8 in an era when the Mustang became a four banger economy car, plus with standard disc brakes, and an emphasis on handling, the Laguna is one of the original muscle cars that you won't mind driving every day.
1994-1995 Audi RS2 Avant

Audi took a turn for hotness in the mid-'90s with this powered up wagon. Co-designed and built with Porsche, the humble and utilitarian 80 Avant saw numerous upgrades to the engine, suspension, brakes, and exterior to become Audi's first performance oriented RS model. The 2.2L inline five cylinder is a weird one on this list, but with 311 horsepower, a 6-speed manual, and Quattro all-wheel drive, it's also among the fastest.
AMC Rebel Machine

In 1970, American Motors slapped together their best parts to cash in on the muscle car craze. The squared-off Rebel was an attractive 2-door, but looked even better in aggressive Machine trim. With a 390 V8 making 340 horsepower, it was AMC's most power vehicle, and ran mid-14s in the quarter mile. With only about 2,500 built, the Machine is rare, yet surprisingly overlooked.
Jaguar S-TYPE R

Ford did some good things for Jaguar during their ownership, even if they couldn't quite figure out a new design direction. The S-Type looked like a Jag inspired Lincoln LS, because it basically was. If the design was lacking, the mechanical bits made up for it. The 4.2L V8 was solid, especially when they threw an Eaton supercharger at it. 420 horsepower, bigger brakes, and better tires helped make this a BMW M5 with a British accent.
1971-1972 GMC Sprint SP (with 454 V8)

GMC doesn't make cars, but they came close with this Ute. The Sprint is a rebadged version of the El Camino. If that doesn't make it good enough for you, look into the SP trim that was pretty much a carryover of the Chevy's SS model. 365 horsepower, a 4-speed manual, and live axle rear-wheel drive make this a work car on weekdays, and a track car on weekends. With a 454 and no weight in the bed, it's a serious burnout machine.
2003-2004 Infiniti M45

This is what a Japanese muscle car looks like. Take the V8 from the full-size Q45 flagship and stuff it into the mid-size M chassis, and you have a 340 horsepower performer in a decently light-ish weight body style. The M45 is properly rear-wheel drive, and sports a multi-link rear suspension similar to the Z cars. The interior is still pretty nice by today's standards, and that rear end design is definitely unique.
1991-1995 Mercedes 500E

Yeah, another luxury car from a foreign make, but it still qualifies as muscle. Why? The 500E is a mid-size w124 chassis with a modified 5.0L V8. 322 horsepower isn't bad today, especially when it's lighter than the '06 GTO above. The handling and braking are there too, as Porsche had a hand in the design. The press called it a "wolf in sheep's clothing" which is exactly what a muscle car should be.
2005-2008 Pontiac Grand Prix GXP

Like the Bonneville above, GM got this car right, right before they axed it. While it used the crusty old W-chassis, it was well sorted by 2005, and the even more ancient 3.8L V6 was bulletproof. The GXP is the best option here, with a 5.3L V8 and 303 horsepower. Other goodies are 18" wheels, PBR aluminum calipers, a heads-up display, and g-force meter (seriously). It's a Corvette for adults with responsibilities.
1990-1993 Chevrolet 454 SS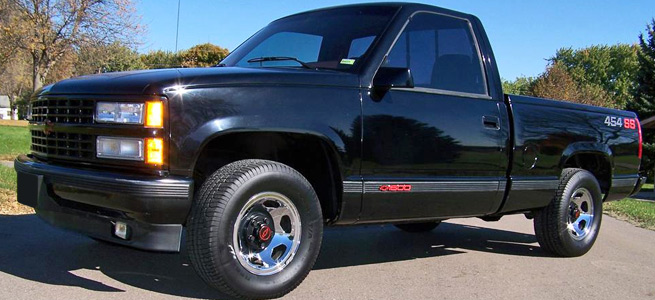 The GMT400 trucks are ancient tech, but still look good in a butch sort of way. The SS improved its looks with better wheels and grille, but the big changes hid under the hood. The only powertrain choice was the 454 V8 connected to a 3-speed auto, driving power to a 3.73 geared live axle. Changes in '91 led to even more power, settling at 255 hp and 405 lb/ft. This truck is more of a muscle car than half the cars on this list.
1969-1970 Mercury Marauder X-100

The Marauder was just a personal luxury coupe, but the X-100 made it cool with a better interior and wheels/tires options. Sure, it's still a gigantic car, but the engines were huge too. The base model had a 390 big block, with the only option being a 429 making 360 horsepower. Connect that to the legendarily reliable C6 3-speed auto, and you've got a solid muscle car that will get you there in style and comfort.
1968 Pontiac Grand Prix

Vastly overshadowed by its sibling GTO, the Grand Prix was potent enough to be worthy of your consideration. The big coupe was running its last year on the B-body platform, but featured modern styling with hidden headlamps and the late '60s Pontiac beak. The 6.6L wasn't bad, but the 428 was available with a High Output option, making 390 horsepower. It's every bit the authentic muscle car, without the stupid inflated price tag.
1998 Jeep Grand Cherokee 5.9 Limited

The first generation Grand Cherokee was a solid off-roader with the durable 4.0L inline six. IF you want a little more street cred, get the 1998 Limited version with the 5.9L V8. It has 245 horsepower, and more importantly, 345 lb/ft of torque. Other modifications included more leather and a better sound system, while the exterior showed off unique touches in the wheels, exhaust, and roof racks. It's like an SRT version, just two generations early.
1974 Pontiac Ventura GTO

Muscle cars tended to die with a whimper in the mid'70s, and the famous GTO was no exception. Falling sales numbers (for many reasons) shifted the Goat to the X-body for 1974. Picture a '70s Nova with a Pontiac front end and you've got it. While that may sound a bit unattractive, there are some benefits here. This is the cheapest classic GTO you can buy.  It's also the most efficient, best driving, and offers huge upgrade potential to its 5.7L V8. Think of this year's GTO as Muscle Cars 101.
2004-2005 Pontiac Bonneville GXP

The last of the FWD Pontiac G-bodies, the Bonneville GXP got some things right. Borrowing the 4.6L Northstar V8 from Cadillac, the 275 horsepower DOHC engine provided enough grunt to get this boat to 60 in just 6.5 seconds, which is comparable to the old traditional muscle cars. It's a 2000-ish era commuter with a plastic interior, but it could be a sleeper. Plus they're cheap, and easy to upgrade.
1970 Chrysler 300 Hurst

Hurst (the shifter people) collaborated with manufacturers to produce some special edition muscle cars in the '60s and '70s. Definitely obscure, they varied from Grand Ams to this Chrysler 300. Sporting traditional – and garish – white on tan paint, this 300 was filled with luxury and leather, and of course Hurst performance parts. The 440 V8 was decent for the time, run 7.1 seconds to 60, and a low 15 quarter. Not bad for a big car. Plus, with less than 500 made, you're looking at a future Barrett-Jackson classic.
2014+ Chevrolet SS

One of the best muscle cars ever made is currently on sale, however its sluggish sales clearly indicate an under-appreciation. The Chevy SS is a Holden Commodore VF imported from Australia. Holden never forgot how to build muscle cars, and it shows. The SS has a 6.2L V8 making 415 horsepower and 415 lb/ft of torque. It also offers a 6-speed manual, something you can't get in the Charger or SHO at any price. Despite looking like a fat Malibu in pics, the SS is rather striking in-person. Go check out this sleeper muscle car before Holden shuts down the line.
Mercedes-Benz 450SEL 6.9

Muscle cars were mainly known as affordable straight-line speed, and this range-topping Benz really doesn't fit. The 6.9 was an incredible $38,000, in the late '70s. For that price, you could buy a cushier Rolls, but with much less performance. The 6.9 was rather spartan, but can be considered the AMG of its day. Wrong country, but definitely the right engine.
1970 Ford Falcon 429 Cobra Jet

Everyone thinks the Mustang with the 429 CJ is sweet, which is reflected in the market price. Since the Mustang was originally based off the Falcon chassis, just save yourself a big chunk of cash and get a Falcon 429 CJ. It has the same 370 horsepower as the Mustang, with neat options like a Hurst shifter, and disc brakes. The best part is that it's super rare, with only an 8 month production run before being replaced by the miserable Maverick. Even Ford guys look at it and think it's a Torino.
Whoa, that's quite the list. Not everyone will agree that this list is limited to muscle cars, and that's fine. We wanted to cover all angles and hopefully shed some light on cars that are worthy of being appreciated, even if they are not crowd favorites. You don't have to spend mega-bucks at auction for a nice muscle car. Get one of these underappreciated muscle cars and you'll likely get just as many smiles, for less money.  Who knows, one day these could grow to be considerably more appreciated, making ownership a smart investment.