Crazy Fast Wagons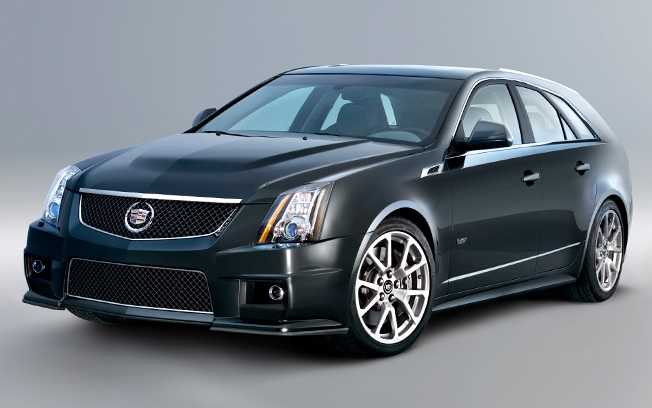 Call it odd or unfortunate: the time most men gather enough wealth to afford a sportier car is usually during their mid-30s and early 40s. By that point you are statistically likely to have a family so a two-seater or even a 2-door anything won't quite cut it, especially with the ton of groceries, diapers and school supplies you regularly purchase. So, what do you do? Just give up and get the bulkiest, ugly-looking, boring as hell minivan? No! You go for a wagon with enough space for your family and enough horses to never have your kids late for school or soccer practice. Here are some crazy fast station wagons that you can easily daily drive during the week, and track on the weekends (well, except for the last one). Check them out below, starting with a few more affordable bits. I wonder who ever looked at a regular Mercedes AMG E63 and thought: "it looks great, but I feel it isn't powerful enough". Well, regardless of how such a thing crossed a buyer's mind, Brabus quickly came with a solution: a custom-made Mercedes E63 AMG that is good for 840 horses and 186 mph of top speed. Acceleration to 60mph just tips the 3 second mark and when you go for slick tires, the speed limiter goes away and you are able to keep the throttle pressed to 217mph. You have to really need those groceries fast if you're looking at a car like this.
If the Brabus E63 happened when someone wanted the fastest wagon on the market, the Bentley Arnage is what happens when someone else's wishes for the most luxurious wagon on the planet and can't stand the thought of someone else owning a car like theirs. The Arnage Wagon shelters a 6.75-liter V8, taking you right on the memory lane of old-school Bentleys. It doesn't produce a whole lot of power. On the other hand, this beauty will sweat torque through its pores and keep its wheels spinning for a very long time.
There is currently no other station wagon capable to match the performance and overall quality of the Panamera Turbo S E-Hybrid Sport Turismo. While we would have really appreciated a model name that doesn't actually stretch over half the screen, our mouths quickly get silenced by the sweet hybrid powertrain unleashing 680 horses to the ground. This variant of Panamera only needs a couple ticks over 3 seconds to reach 60mph from a standstill. The 550hp V8 engine is complimented by an electric motor, pushing the overall output to a staggering 680hp. And when it comes to the rest of the car, it's needless to say – it's a Porsche. Every inch of the driver and passenger area is carefully laid down with uber-quality materials, a plethora of USB ports and all-around voice activated technology.
Audi's RS6 model is probably one of the first station wagons to encapsulate the powertrain and dynamics of a hot-hatch or a sports sedan. In other words, this is no ordinary station wagon – it's actually a sleeper car that could easily embarrass a mid-engine supercar at the dragstrip. The 16 foot long, 2.1-ton beast can outperform most sports cars of today. This is all happening thanks to a twin-turbocharged 4-liter V8. Between 5700 and 600rpm, the engine pushes out 605hp and 553 lb-ft of torque, reaching 0 to 60mph in the mid 3 second range and then pushing strong all the way to 189mph. All this power is complimented by a beautifully designed exterior and luxurious interior, packing executive-sedan-level technology and premium quality leather. Oh, and also, it comfortably fits 5 people and a full week's need for groceries.
The Cadillac CTS-V Wagon was perhaps Cadillac's oddest product on the market. The wagon came with the Camaro ZL1 6.2-liter V8 and was worthy of 556hp to the wheels. To further amp up the strangeness, the car came with a manual transmission (as an option, of course). The current CTS is very unlikely to get a station wagon iteration, so if you are really looking for a way to haul more cargo in a Caddy, this one may very be your only option. However, if the 556 big V8 wagon exceeds your budget, you may also want to look for the cheaper (and less thrilling) V6 CTS Wagon.
While BMW was fiddling with the launch of its next generation M5, Alpina went out strong – and we mean it in a both bold and beautiful way. Out of a 4.4-liter V8 comes 600hp and just mid 3's to 60mph. And if that's not enough to get your attention, the B5 Biturbo tops out at 201 mph. The insane top speed is carried on 20-inch wheels which are prone to stand out regardless of where you are. The Sport Mode unleashes a full range of loud, rumbling V8 noises for when you don't care anymore about who's judging you. Finally, the adaptive suspension stiffens up as you go through sportier driving modes and the 15.5 inch brakes make sure you come to a halt when the red stoplight takes you by surprise.
Dipping just below Audi's power figure, the Mercedes-AMG E63 S wagon brings on one of the best 4-liter twin-turbo V8 units that the world has seen. Refined through years of research, development and testing, the heart of this station wagon isn't just powerful – it's mature, bold and demands respect. There is a standard-issue all-wheel drive system in place to deal with the abundance of power; however, you may disconnect the front axle and go sideways into the next corner. This is the kind of feature you wouldn't expect to find in a luxurious people carrier.
If you fancy the snow-loving Impreza WRX STI but you need more cargo capacity than the Impreza's small trunk affords, don't give up on your dreams so easily. Packing 265hp and a whole lot more space, the Subaru Forester STI is the next best thing that a proper JDM fan could get. The low-profile rims and black grill of the Forester STI came as refreshing as possible when compared to the boxy design of the classic Forester. With the amount of power it packs, the Forester STI can get things done fast and, since it's a Subaru, it screams for aftermarket tampering to boost those power figures.
As you are about to see, most high-performance station wagons on our list make use of some kind of V8 powertrain. It's refreshing to see an exotic take on a rather mundane car: the Passat. And while a 4-liter W8 motor would mostly sound like something only Europeans would get, the car was actually sold in the US. With 270hp, the Passat W8 takes little under 7 seconds to reach 60 mph. It's really a shame that sales were so poor that Volkswagen was forced to abandon production.