New Ford Focus RS Review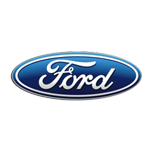 If you like small and unassuming cars with powerful engines, then the Ford Focus RS is a car that may be for you.  There are a number of compact hatchbacks on the market that pack a punch such as the VW GTI, Fiat 500 Abarth or the upcoming Audi S3. Even though the redesigned 2013 Ford Focus RS has yet to hit dealer showrooms; we believe that the Focus RS will edge out the other sport hatchback competition in terms of price, performance and incognito (sleeper car) factors. The new Focus RS will boast a relatively robust 350 horsepower, which is a 50 horsepower boost over the outgoing model.  Considering the current 247 horsepower Ford Focus ST has a respectable 5.9 second 0-60 time already, this horsepower boost coupled with a new dual-clutch automatic should provide a nice boost to the automatic versions acceleration time.  The outgoing Ford Focus RS model has received numerous positive reviews for its impressive handling capabilities.  The new model is expected to use a sophisticated active limited-slip differential which will optimize traction. The new Ford Focus RS is set to be released in early 2014 and should start at about $40,000 dollars. Although the Fiat 500 Abarth is considerably less expensive, the new Ford Focus RS stands to significantly out-perform the Fiat.  Post a comment below and share what you think of the upcoming Ford Focus RS!
Which was the best era for automotive design?